Serving Jerk and BBQs since 2015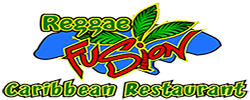 "We entertain an environment where an atmosphere filled with Reggae music transports you to the hot sands of Jamaica.  Offering dine-in Jamaican-fusion cuisine  and a selection of spirits, wine, cocktails and Jamaica's favourite – Red Stripe beer, we pride ourselves in ensuring our customers walk away feeling happy and satisfied.
The menu offers a mix of traditional Jamaican cuisine and Jamaican fusion dishes, all made from scratch — including the sauces and spice blends.
Mississauga being such a diverse city with various cultures and ethnicities propels us to perfection as we strive to facilitate the needs of each customer. We are  inspired daily to create traditional Jamaican favourites in addition to fusion dishes that combine both Jamaican and international ingredients.
AUTHENTIC JAMAICAN CUISINE
Signature Dish: Jerk Chicken 
Signature Drink: Fusion Special is a vodka-based drink mixed with fruit juices, peach Schnapps and grenadine. 
Food Menu: The menu introduces all the classics, including oxtail, jerk chicken, curried goat, chicken and vegetable rotis and much more. The fusion dishes include  jerk chicken pasta (jerk chicken, aldente vegetables and pasta in a homemade alfredo sauce), vegetable run down (mix of vegetables cooked in a coconut sauce) and more. The resto is also open for breakfast and the menu includes traditional Jamaican favourites such as ackee and salt fish, okra and salt fish, porridge, calaloo and salt fish and eggs.
Drink Menu: Cocktail list, spirits, wine, beer.