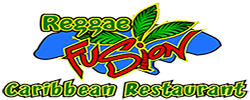 Serving Jerk and BBQs since 2015
Private & Off Premise Catering
Sharing memorable experiences of our own throughout the years, we consider ourselves a family and understand special occasions are an opportunity for friends, and loved ones to create warm memories of happiness and joy.
Whether you're hosting a party at your home or at open-air, private location, Reggae Fusion team brings expertise, professionalism, and unparalleled service to you with our off-premise events team. Private events require careful execution, and our planners can assess your specific needs based on your guest list and venue size.
We provide CORPORATE CATERING, WEDDING, PARTY & PRIVATE EVENT CATERING services for events in , Mississauga & the GTA.
Call us for more info @
905 569-0323